Looking for the best solar energy companies in Hawaii?
Choosing a qualified solar installer isn't always easy. A solar PV system is a long term investment, so hiring the best solar contractor is very important.
But how do you choose from so many providers? How do you know which solar company to hire?
At Pacific Energy, we've compiled an easy 5 step guide to help you narrow down the best solar energy companies in Hawaii and hire the one that fits your needs.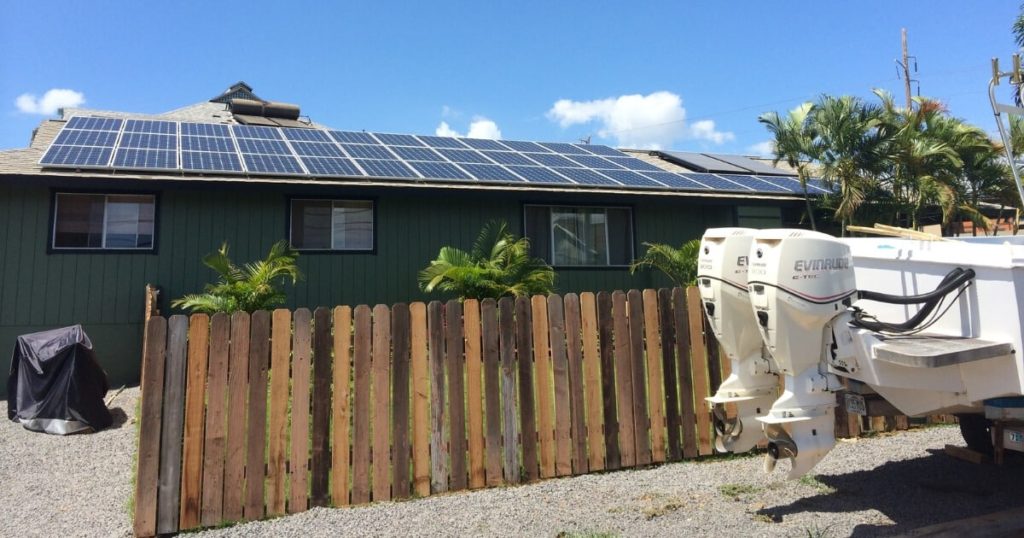 1. Make a list of the best solar energy companies in Hawaii
Before you begin your search for the best solar energy installers in Hawaii, you need to know who they may be. So make a list.
To start, you can run a quick Google search and see what companies you can find in your area.
Tip: When making your list of solar PV installers, make sure you choose companies that are local. While national providers may be able to offer more comprehensive services, solar companies in Hawaii are likely much more familiar with the rebates available in our state, county permits and requirements. Besides, someone local can definitely install your PV system faster.
2. Check the credentials of each solar provider from Hawaii on your list
Don't underestimate the importance of checking the local companies' credentials.
Although experience plays a very important part in narrowing down your choices, it's crucial that you hire someone licensed.
That in mind, make sure to check and see how long has the company been in business, how much experience do they have installing residential solar panels in Hawai'i and whether or not they have the necessary certifications for the job.
Tip: If you can't find this information a solar panel company's website, don't hesitate to contact them and ask about their license.
3. Read reviews and check the reputation of the solar installers you've chosen
All the experience in the world can't compare to the importance of a company's reputation.
Before you decide who to hire from your list of best solar energy companies in Hawaii, go online and read reviews. If a company clearly doesn't treat clients well, cross that name off your list.
Going solar can be a fairly complicated process, so you need to make sure you hire someone who can help. From getting the right permits, to helping you choose the right system and assist you when it comes to applying for tax credits, a solar company needs to be helpful.
4. Find out if the solar firms on your list can help you finance your investment
Unless you have the cash to pay for your system, you'll probably need to get a loan. Find out if the solar companies on your list can either help finance your investment or guide you if you need to apply for a solar loan.
5. Narrow down your list of best Hawaii solar energy companies and ask for quotes
That's almost it! Once you narrow down your list to just a few choices, ask the companies for a quote. Based on the information you receive from each provider, you should be able to choose a solar installer you can afford.