Everyone looking to go green today is surely also looking to save as much as possible on the total cost of installing a PV system. Thanks to the Hawaii solar tax credit, you still can!
Both the US federal government and the state of Hawaii offer tax incentives to homeowners looking to switch to solar. As a result, going green not only comes with myriad perks, but if you hurry and invest in a new PV system for your home, you could still "shave off" as much as 60% of the cost of the equipment.
With that in mind, here's how the Hawaii solar tax credit works and how you could maximize deductions if you decide to go solar right away.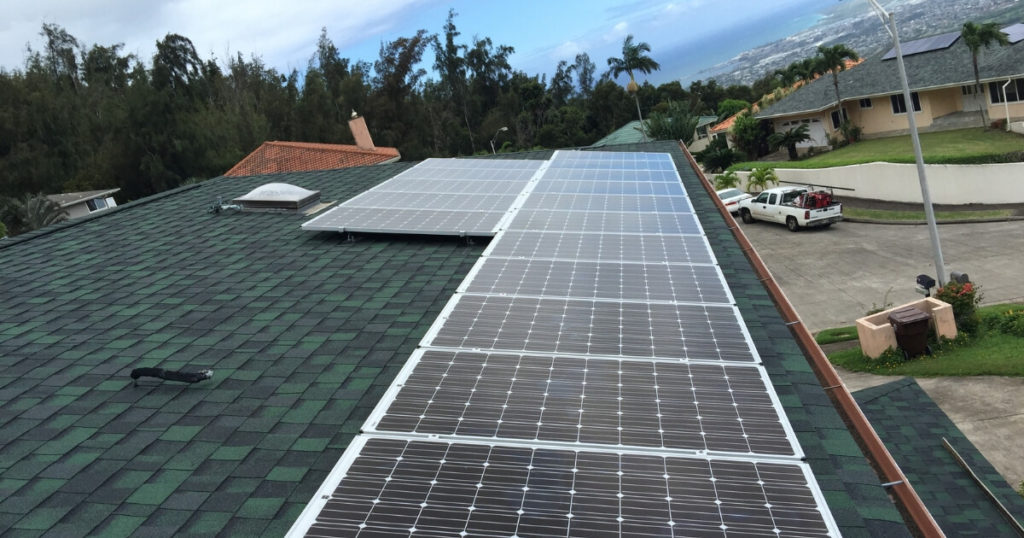 How does the Hawaii solar tax credit work?
The Hawaii solar tax credit allows homeowners to save up to 35% of the total cost of installing a solar PV system.
The credit is applied the same year when the system is installed and it is limited to $5,000 per system, per year.
Since a PV system is defined as 5 Kw., installing a more powerful system would mean you'd have 2 systems installed, instead of one. Contact Pacific Energy today if you have any questions about what PV system you should install. We'll let you know what are the best options for you and we'll also answer any questions you may have regarding the Hawaii solar tax credit.
How can you maximize the savings on installing a new PV system?
Did you know you can combine the Hawaii solar tax credit with the federal tax credits and save an additional 30% of the cost of your investment? This could bring the total savings to 60%!
Furthermore, you can also add property tax incentives to your list of savings. Installing a solar system for your home will not only increase the value of your property, but it will allow you to save on your property taxes in the long run as well.
If investing in a solar PV system is something you seriously consider, you need to be careful though. Federal Solar tax credits for residential and commercial properties extend to 26% through the end of 2020. However, come the year 2021, it will drop to 22% and will reach 0% for residential projects and 10% for commercial projects soon after that.
If you're looking to take full advantage of the Hawaii solar tax credit and maximize your savings, the time to switch to green energy is now!
Is it worth installing a solar system for your home in Hawaii?
All the talk about Hawaii solar tax credits, rebates and incentives may make you wonder if investing in a solar system is really worth it in the long run.
In short, the answer is definitely yes. By going green you can save a lot of money on the ever increasing price of electricity. At the same time, you can rest assured you're also helping the environment.
The sunny state of Hawaii is truly the ideal place to invest in solar. With electricity rates being among the highest in the nation, installing solar panels on your home truly makes for a smart investment.