What's the easiest way to find the best solar electric company on Maui?
Because solar panels are a long-term commitment, it's important to properly assess solar companies to discover the best fit for your needs. But how can you pick between the dozens of solar companies on Maui? If you're unsure where to begin or feel overwhelmed by your options, use our step-by-step guide to find the best solar electric company on Maui
Tips for finding the best solar electric company on Maui
You can find the best solar electric company on Maui through the following tips:
Compile a List of Available Solar Providers
The simplest method to compare solar companies is to create a document that contains all of their information on one page. Compile a list of available solar companies around you using an Excel spreadsheet, a Word document, or a sheet of paper and a pen.
Run a Google search for "best solar electric company on Maui" to start your list. Add the companies that pop up in your search result to your list.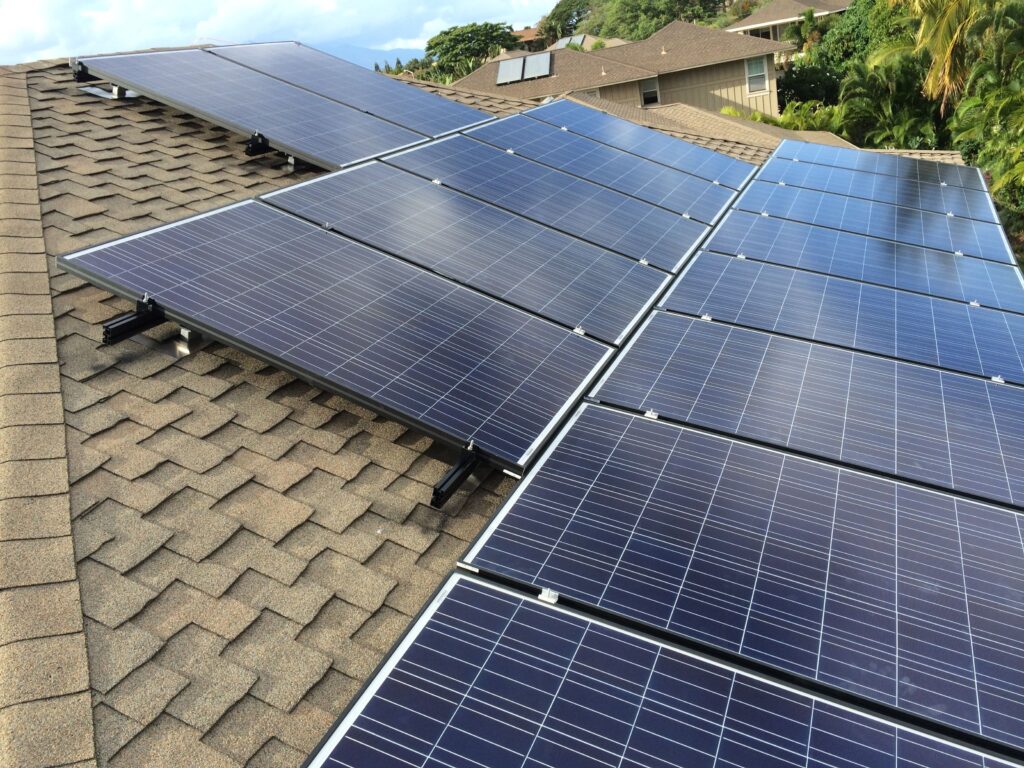 Check Company Credentials
In most circumstances, experience outweighs the size of the organization. Look at the websites of companies to see how long they've been around. Check to see if any promote the number of solar panel systems they've installed, and think about the different types of roofs each firm has successfully worked with in the past. In your comparison paper, make a note of each company's credentials in addition to their experience.
Most organizations have certifications on their websites, but if you can't find anything on the website, you can call the company to inquire about credentials. Assessing credentials is one of the most effective methods of finding the best solar electric company on Maui.
Review Each Company's Financing Options
Paying cash, taking out a loan, leasing, or getting into a power purchase agreement, etc. are all options for financing solar panels (PPA). You'll want to make a note of which alternatives each company on your list provides. This is one of the most effective methods of finding the best solar electric company on Maui.
If you already have a plan for how you'll pay for solar panels, be sure any firm you're considering offers it. If you're not sure which option is best for you, look for a solar company on Maui that offers a variety of financing options. So you can confer with them before making a selection. Cross off any companies on your list that don't provide the financing you want.
Learn about how to finance your solar system with Maui clean energy.
Request a Quote To Find The Best Solar Electric Company on Maui

Reduce your list to five top selections based on the information you've gathered for each solar company on Maui. These will be the companies you call to seek a custom estimate.
Most solar companies will schedule a visit to your property in order to precisely calculate charges. During this point, ask any remaining questions, such as the ones listed below.
Can you assist me with the permits that Maui and Hawaii require?
How many panels do I need based on my monthly energy usage?
Do you provide a warranty, and if so, what exactly is covered?
How would I proceed with your company if I wanted to take the next step?
Did any one of the solar companies on Maui jump out as a clear winner after conversing with them? If that's the case, you've found your solar provider! If not, you should base your decision on the most significant element to you. Whether it's price, user reviews, or the type of service they provide. You may also learn more about potential solar alternatives in your area by using our free solar quote tool.