"Solar energy is a clean and renewable resource that can be used to … produce electricity with [a] … photovoltaic (PV) system," according to Maui Electric. Maui Electric provides customers with an in depth analysis of their different solar energy options, and their potential for the community on their website, Maui Electric
Pacific Energy is pleased to provide customers with access to all of the options that exist according to MECO.  Not only does Pacific Energy provide Self-Supply solar options, which allows customers to acquire energy and store it, we also work hard to provide customers with the best consultation for fast access to the MECO Grid-Supply system.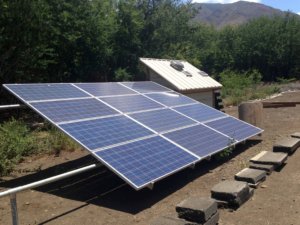 If you are interested in "Community Solar", Pacific Energy will happily work with any local organization to try to work out the complex details with Maui Electric.
At Pacific Energy, we want you to be happy with your system, whether it be Off-Grid, Self Supply, Grid Supply, or Community Solar.  Therefore, we build our systems completely customized for each of our customers needs.