Choosing the right Maui solar installers is more important now than ever. The U.S. government is currently working towards decarbonizing the nation's power grid and solar energy is the key solution to that.
United States Goal for A Carbon-Free Grid In 2035
In a recent study announced by the U.S. Energy Department, the United States would need to quadruple the number of solar systems it installs by 2035 to achieve its target of decarbonizing the power grid.
The study indicated that solar energy is capable of powering up to 40% of the United States' electricity and provide jobs for as many as 1.5 million people by 2035. The outcome of the study reflects the need to rapidly deploy solar systems across the country.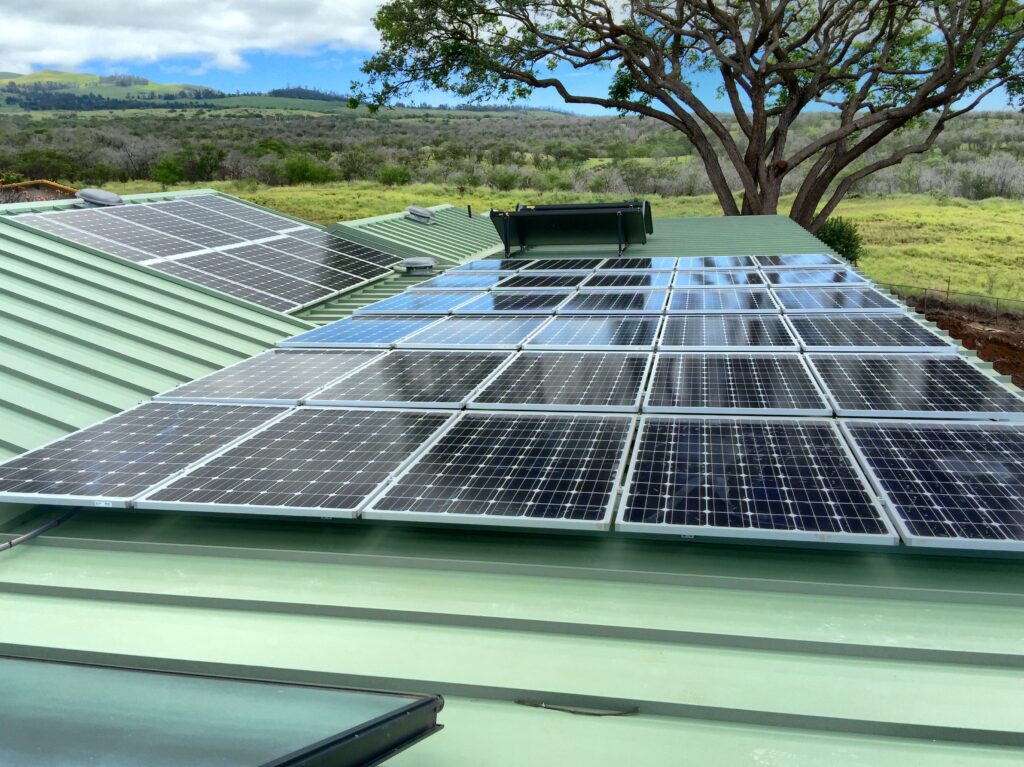 The study was conducted in response to President Joe Biden's request for a 100% clean energy grid by 2035 and a 50% economy-wide reduction in carbon emissions by 2030. All these are required as part of efforts to lower the effects of climate change.
Since solar is now the fastest-growing and cheapest source of clean energy, what precisely should you consider before hiring Maui solar installers?
Key things to look for in Maui solar installers
Expertise
Make sure you hire an expert to handle your solar installation on Maui. Professional Maui solar installers are certified as required by the state of Hawaii. You shouldn't make the mistake of considering a DIY approach or hiring a non-certified installer for the job. More so, if your solar systems aren't installed by certified Maui solar installers, they may not be eligible for a warranty and certain incentives.
License and insurance
Maui solar contractors are required to carry certain professional licenses to perform their jobs. You shouldn't hesitate to ask the Maui solar installers you're considering for their licenses. Also, they are expected to carry general liability insurance. These are key things to consider before hiring Maui solar installers.
Track record and experience  
Nothing beats Maui solar installers' track record and experience. Solar installers with a proven track record of top-quality jobs and experience are the best fit for your job. Request for references of previous customers. Reach out to those customers to learn about the quality of the installation work.
Workmanship warranty
Workmanship warranties cover all the issues that could happen as a result of wrong installations. For example, if a panel loses because it wasn't screwed down properly, the workmanship warranty will cover the repairs.
Solar contractors often offer these warranties usually between 1 and 25 years. If an installer offers an unusually long warranty, make sure they have a strong track record in the industry and can be in business long enough to cover the warranty.
Competitive quotes
Solar installers charge different rates for different solar system installations. Some rates are more competitive than others. Most Maui solar installers will visit your home to accurately have a crystal-clear idea of the amount of work involved and accurately calculate prices. During this period, you can ask any question you want including the following:
Do you have the required permit for Maui solar installation?
What's included in the warranty?
How many solar panels do I need based on the amount of energy my home consume per month?
Looking to get started? Contact us right away and we'll provide all the information you need to get started including free quotes.