What residential solar financing options on Maui is right for you?
Maui is a great location for installing household solar energy systems because of its mild temperature and ecologically friendly culture. However, the cost of paying for a solar system on Maui might seem expensive initially. Right now, there are various easier ways to pay for a solar system. We'll look at the many options for financing solar energy systems for homes in Maui in this article.
Residential Solar Financing Options On Maui
Read on to learn about key residential solar financing options on Maui:
Cash Purchase
The most straightforward option is a cash purchase, where homeowners pay for the solar system upfront. While this requires a significant initial investment, it offers long-term savings by eliminating monthly utility bills and potential tax credits. With a cash purchase, homeowners can enjoy the full financial benefits of solar energy from day one. Learn about residential solar panels' cost on Maui.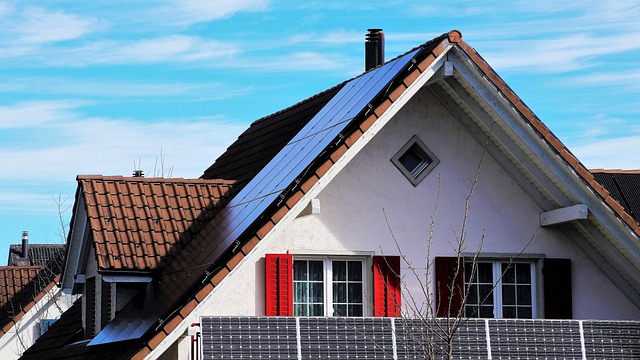 Solar Loans
For those who prefer to avoid a large upfront cost, solar loans provide an attractive alternative. Many banks and credit unions on Maui offer specialized solar loans with favorable terms. These loans allow homeowners to finance the installation of their solar system while maintaining ownership. Monthly loan payments are often structured to be lower than typical utility bills, allowing homeowners to save money from day one.
Power Purchase Agreements (PPAs)
PPAs, or power purchase agreements, are another common method of funding Maui home solar installations. A third-party solar supplier will set up and maintain the homeowner's solar array under the terms of a PPA. The homeowner, in exchange, agrees to buy the solar energy at a rate that is lower than the utility's retail rate. Those who want to go solar but don't want to shoulder the financial burden of ownership can benefit from this arrangement because it needs little to no initial expense. Here's why installing solar panels on your rooftop is important.
Residential Solar Financing Options On Maui: Leasing
Solar leasing, like PPAs, enables homeowners to reap the benefits of solar power without making a sizable initial financial commitment. The homeowner in a solar leasing arrangement makes a monthly payment in exchange for the use of the leased solar system and the electricity it generates. Leasing companies are liable for all setup, upkeep, and repair costs. Leasing may not offer the same financial advantages as ownership, but it does present a low-cost option for homeowners to gain access to sustainable energy and cut their carbon footprint.
Property-Assessed Clean Energy (PACE)
Financing: PACE financing is a unique option that allows homeowners to finance their solar system through their property tax bill. Maui County offers the PACE program, which provides low-interest loans for energy-efficient upgrades, including solar installations. The loan is repaid over a long term, typically through an additional assessment on the property tax bill. PACE financing can be an excellent choice for homeowners who do not qualify for traditional financing options or prefer a repayment structure tied to property taxes.
Residential Solar Financing Options On Maui
Lower electricity bills and conserving the environment are two great reasons to switch to solar energy on Maui. Review all the solar financing options we've listed above to choose the right for your home. Going green with clean energy is one of the best decisions you can ever make.