With a Tesla Powerwall Certified Installer such as Pacific Energy, you'll get a custom-made solar and storage solution. Tesla Powerwall allows you to store the excess solar energy your panels generate during the day for use at night or any other time.
With Tesla Powerwall, your home can draw electricity from your battery to power the entire house with clean sustainable energy. Even more, you can use the energy stored in the battery at any time of the day, not just at night.
Powerwall is made up of a liquid thermal control system, 14 kWh lithium-ion battery pack, an integrated inverter, and software that smartly transmits electricity when required. A Tesla Powerwall certified installer can help you mount the unit impeccably on a wall. Learn about the various ways Tesla Powerwall can save you money.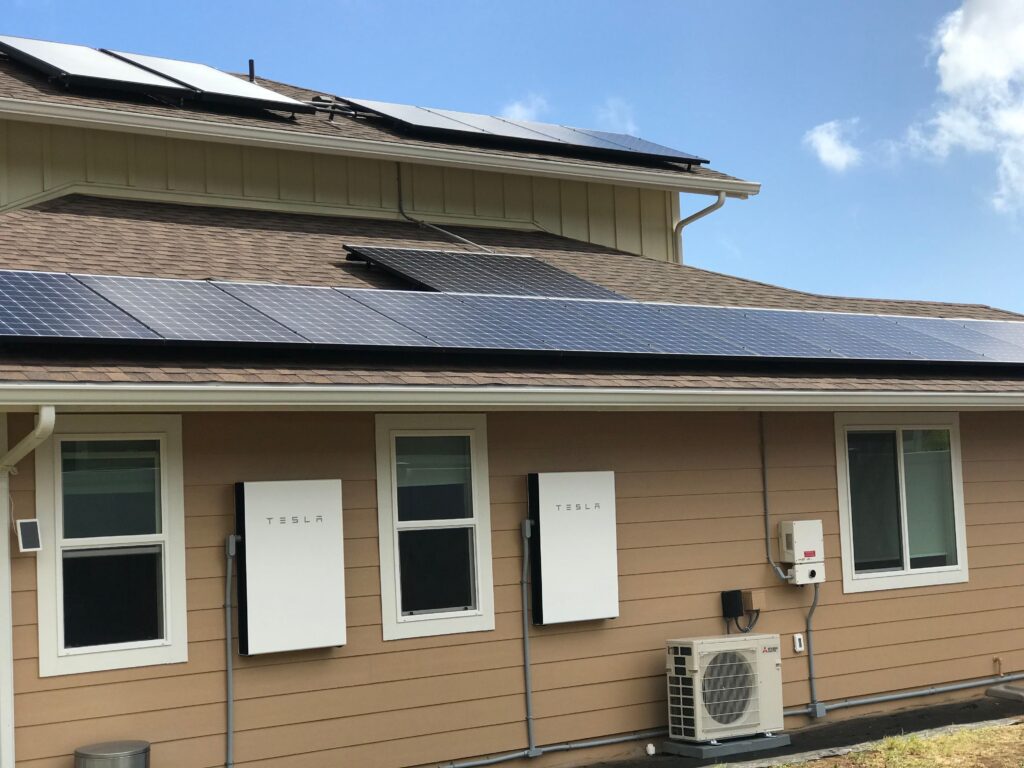 That wall could be outdoor above the ground, indoor in an unfinished space such as a non-livable basement or a garage. If your solar system is tied to the grid, your Tesla Powerwall can be connected to the grid allowing it to export excess energy and giving you the opportunity to make the most of the economic benefit.
Benefits of hiring a Tesla Powerwall Certified Installer
Here are key reasons to hire a Tesla Powerwall certified installer:
Proper installation
With a Tesla Powerwall certified installer, the system installation will be done based on best practices and approved installation techniques based on Tesla's standards. This will not only save time and money but also give you the peace of mind you need knowing that the installation was done properly.
Tesla Powerwall certified installers are trained on:
Appropriate and accepted installation techniques
Protection of the homeowner's property
Job site safety
Quality control
Powerwall maintenance
Provides effective and desired results
There's a huge difference between a DIY installation and a professional job. Tesla Powerwall professional installers are trained to understand how the product works and how to set them up appropriately. More so, they can easily troubleshoot any technical hiccups that may occur during or after installation.
Access to ongoing support
With a Tesla Powerwall installer, you'll be guaranteed easier access to ongoing support. Whatever question or support you require after the installation will be provided. More so, if you have any reason to invite the certified installers over to fix or check anything, they wouldn't hesitate to show up at your door.
Legal leverage
The Powerwall warranty covers installation if the recommended and approved installation method was used by a Tesla Powerwall certified installer. More so, you'll have leverage if the job wasn't done appropriately by the Tesla installer.
Why install the Tesla Powerwall?
Here are some of the key reasons why installing Tesla Powerwall is sounds so good:
Durable design
Touch safe
Integrates with solar to store excess energy
No maintenance required
Affordable
Flexible installation
Easier to control and monitor
Constant power backup with or without solar
Supplies consistent power during an outage
Lowers dependence on utility
Automated system
With a Tesla Powerwall certified installer, you can sit back and relax with the confidence that your Powerwall will be installed appropriately to make the most of the solar technology.