If you're planning to go green with a solar system, installing a Tesla roof on Maui can be your best option.
The key benefits of installing the Tesla roof on Maui are numerous. To give you a sneak peek of what to expect, we've listed the key perks of installing a Tesla solar system on the island.
Key Perks of installing a Tesla roof on Maui
The following are the key benefits of Tesla solar roof on the island:
A Tesla roof on Maui is better for the environment
Solar panels are a good example of this concept, which has gotten a lot of buzz in recent years. By using Tesla solar roof tiles, you will minimize the quantity of oil and coal that energy providers must burn in order to provide power to their consumers.
Unfortunately, oil and coal are nonrenewable resources that will eventually deplete. Additionally, converting petroleum-based products to energy produces chemical waste, which is harmful to the environment and the ozone layer.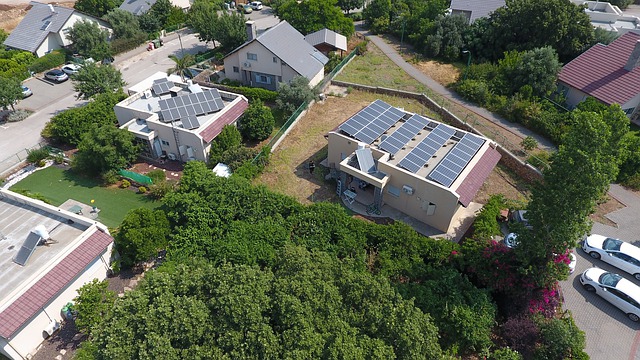 Tesla solar roof tiles, on the other hand, provide a reliable and waste-free source of renewable energy. Here are the key things to consider before installing Tesla solar roof panels.
Tesla roofs on Maui offers unlimited, infinite Warranty
Tesla's roof tiles are virtually indestructible due to their tempered glass composition. Tesla's tiles are said to be three times stronger than standard roofing tiles. Tesla backs up this claim with a warranty that covers any roof tiles for the life of the house, even if you plan on living there for a century.
Tesla solar roofing looks great
One of the most significant aspects when it comes to solar panels is their visual appeal. In the early days of solar energy production, solar panels were large and unattractive. This is no longer the situation in Maui, thanks to the adoption of Tesla roof tiles.
In fact, the new solar roof tiles not only match but may significantly outperform the existing shingles! Unlike the regular shingles commonly used on Hawaii rooftops, the Tesla roof tiles on Maui are meticulously constructed to withstand the elements.
Tesla has a variety of tile options, including textured tiles that are a perfect complement for traditional shingles. You might use the smooth form of the tiles if you want your roof to have a more streamlined appearance. One of the main advantages of Tesla tiles in Hawaii is that they improve your home's curb appeal.
Tesla roof tiles can actually be a cheaper roof solution!
While it may appear counterintuitive that solar roof tiles made by a high-end company such as Tesla may save families money, this is 100% true. Although the tiles have a high initial cost (about the same as a slate roof plus a solar array), this high-end roofing product pays for itself over time.
A new standard roof on Maui, including unforeseen repairs and power costs, might cost more than Tesla roof tiles in Hawaii.
Not only will the panels save you money over time, but they will also increase the value of your property dramatically. Consider the curb appeal of a home that isn't depending on a power supplier or has power outages. Here's why you should go green with Tesla solar panels on Maui.