It's no secret that one of the key selling points of solar companies and contractors is that solar is economical on Maui. This means having solar installed on your rooftop and using solar power for your daily household electricity consumption is less expensive compared to the typical electricity from your utility company.
But is solar truly economical on Maui? Let's take a look at the facts.
How is solar is economical on Maui?
These are the ways in which solar is economical on Maui:
Solar lowers or eradicates your electricity bills
The amount of money you'll save by turning off the light or easing the AC is nothing compared to having a solar system on Maui!
With a home solar system, you can save thousands of dollars over the life of the system while consuming as much electricity as you want. The Sun is the ultimate source of solar energy and it is infinite. This means your solar system is capable of generating more than enough electricity for your household needs.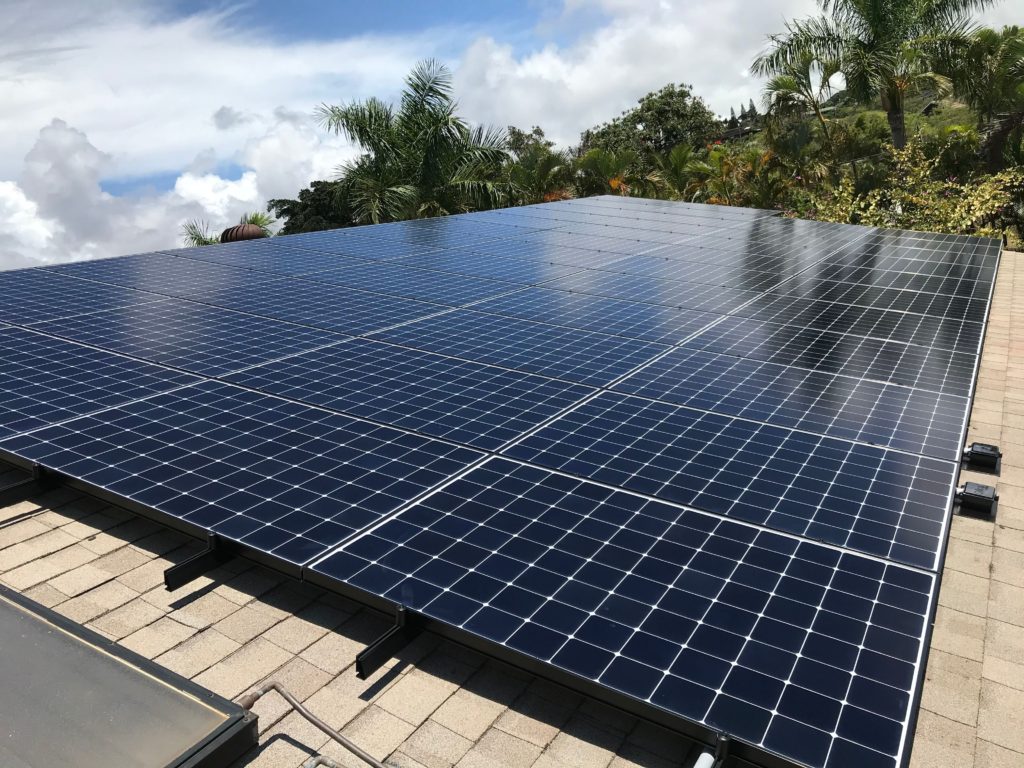 The best part is the average solar system comes with at least a 25 year warranty and can last for up to three-to-four decades. Whether your solar system is connected to the grid or you're living off the grid, you'll get the chance to save a significant amount with your solar system on Maui. Solar systems have no moving parts and maintenance costs are next to zero. All you're required to do is wash the panels once or twice a year if they are covered with dust or debris. This makes the solar system economical on Maui.
Take advantage of Grid-Supply
Net Metering is no longer available, however there  is another key program that makes solar economical on Maui. If you choose to live on the grid, Customer Grid-Supply Plus can work for you. The program allows home and business owners who produce their own electricity from solar systems to sell excess electricity back to the grid. Though the initial costs of connecting to the grid through HECO or MECO aren't so cheap, selling excess energy back to the grid and completely eradicating your electricity bills makes the solar system economical on Maui.
Solar boosts your Maui home's value
It's easy to assume that the only way to benefit from solar is lowering your electricity bills or eradicating them completely. But there's more. Having solar panels installed on your rooftop increases your property's value significantly.
Studies from leading real estate sites in the country have shown that homes with solar systems sold for 4.1% more on average compared to similar homes without solar panels. The aggregate cost of electricity in the states studied is roughly 1/2 the cost ($ .16/kWh) of electricity here in Maui ($ .35/kWh). It's safe to say that this 4.1% is a conservative number here in Hawaii.
So, what's the connection between having a solar system and a higher home value and sales? Homes with solar systems on Maui provide significant future energy cost savings. For new homeowners who are most likely to consume a lot more electricity, solar system's future savings are worth investing in the upfront.
Even more, properties with solar panels on Maui may have other key features that aren't easily measured though they remain valuable. One of such is heated floors, which is one of the premiums attributed to having a solar system. Other key reasons include personal preferences as over 80% of home buyers consider energy efficiency as a key feature to consider when shopping for homes.
Solar investment tax credits
With a solar system, you can benefit from a 26% solar investment tax credit (ITC). The ITC was initially scheduled to reduce from 26% to 21% in 2021. But the government has announced that the benefit will remain at 26% for the next two years. You can easily take advantage of this government tax credit by investing in solar. There are several financial options to choose from when you want to invest in solar on Maui and here's how to get pre-approval for solar in Hawaii. These are reasons why solar is economical on Maui.