Have you decided to go green and install a PV system for your home? Do you need to hire a Maui solar installer or can you simply install the system on your own?
Going the DIY route is tempting, but hiring a professional may be best. A qualified photovoltaic contractor has the experience to get the job done right. But that's not the only reason why you should choose to work with a professional.
Keep reading to learn about the main advantages that come with hiring a Maui solar installer.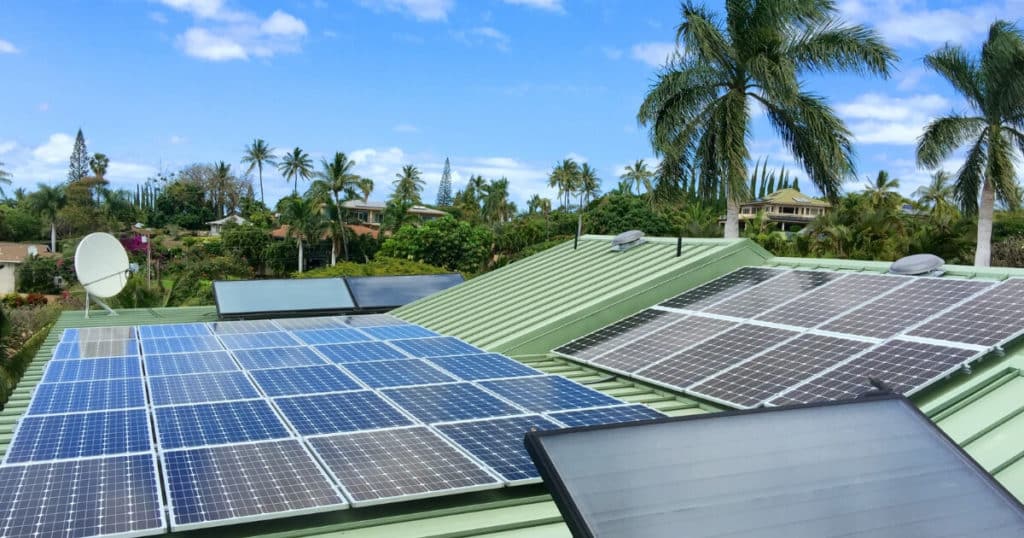 Safety: A Maui solar installer can get the job done in total safety
General safety should always be a top priority, especially when it comes to working on a rooftop and dealing with electric wiring.
Unless you're an experienced electrician, there's a risk that even the smallest mistake could be costly for your property. Furthermore, walking around on a roof, high above the ground, can put your at risk of suffering an accident.
Installing a PV system on your own could be dangerous for someone without experience. If you've made the decision to go green, it's always best to allow a professional Maui solar installer get the job right in total safety.
Equipment: A team of professionals is equipped with all the necessary tools
In general, solar installers purchase their equipment from distributors who don't typically sell to the general public. This means that a team of professionals has access to high quality tools and supplies that homeowners may not be able to buy.
In order to properly install a PV system for your home, you're going to need to invest in some equipment. Whereas, a team of professional solar installers is already equipped with the right tools to complete a quality rooftop solar installation.
Experience: Someone with experience can plan and correctly install your system on the first try
Hiring a solar company that has been installing solar systems for years is the best way to plan and install a PV system for your home.
A team of professionals will have the necessary expertise to help you determine how much solar energy you need to power your home. Furthermore, a Maui solar installer has the experience to get the system installed right on the very first try.
Warranty: A solar installer in Maui can offer you warranty coverage
A residential PV system should typically last 25 – 30 years. However, installing a solar system on your own could void the warranty.
Professional installers will always provide a warranty for their work. If anything should happen with your system, you'll have someone to call and take care of the repairs.
Professionalism: A team of professional solar installers will guarantee your installation was done right
Making a big investment for your home should significantly increase its value. However, if installation wasn't done by a professional, appraisers and home buyers may have a difficult time assessing the quality of your investment.
Installing a PV system may be costly, but the investment should be worth it in the long. When you decide you're ready to solar, make sure you call a Maui solar installer and allow a team of professionals to help.