Do you really need Tesla solar panels in Hawaii?
Tesla solar panels in Hawaii are state-of-the-art solar panels that are capable of generating a high amount of electricity for your home or business.
Let's find out why installing Tesla solar panels on the island is such a great idea.
 Why You Should Opt For Tesla Solar Panels in Hawaii

Environmental impact
The environmental impact is one of the main reasons Hawaii is switching to solar energy. Nonrenewable resources, such as coal or natural gas, are commonly used in homes to generate electricity. These energy sources cause air pollution, take a very long time to regenerate, and potentially expose you, your family, and your neighbors to pollutants.
A simple, efficient approach to reducing your environmental footprint is to switch to Tesla solar panels in Hawaii. Installing Tesla solar panels in Hawaii allows you to feel good about your environmental effect and know that your property is in line with Hawaii's green energy objectives because solar panels use energy from the sun.
Perfect for Hawaii
Even though solar tiles are effective in almost every state across the country, residing in Hawaii has a few advantages over other places when it comes to installing Tesla solar panels.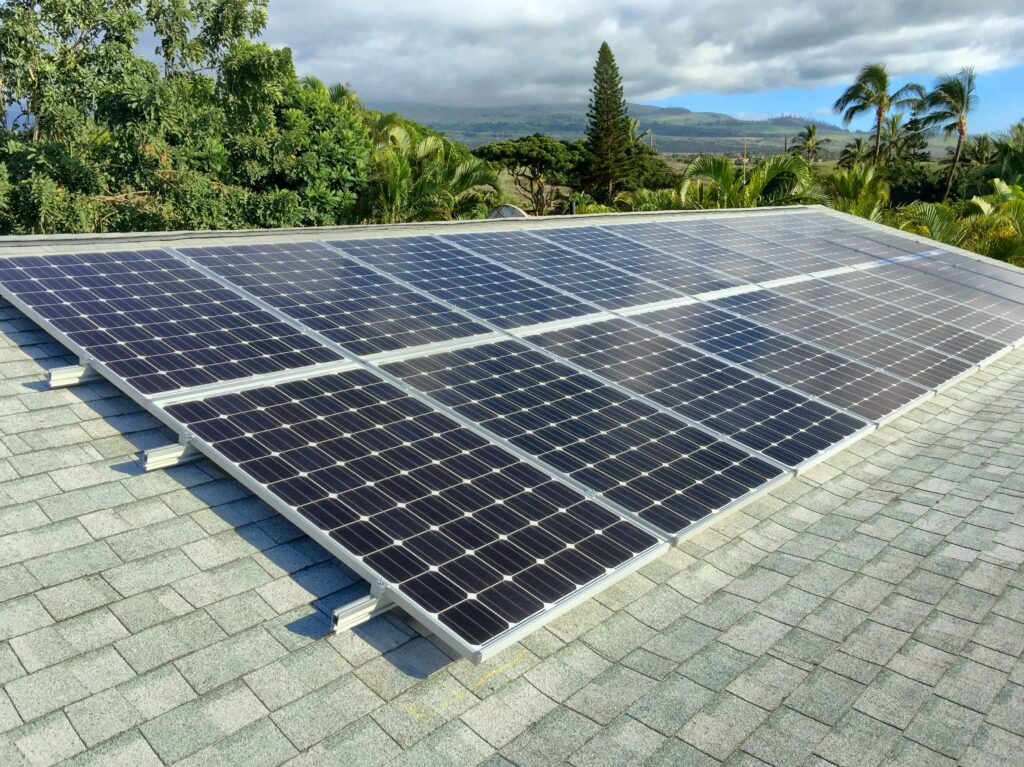 First off, Hawaii residents enjoy more sunny days than residents of many other states across the country. Hawaii averages 240 sunny days in a year which is more than the national average of 205 sunny days per year. The state's residents can sit back and relax knowing that installing Tesla solar panels in Hawaii will give them plenty of energy to power their homes because solar panels thrive in sunlight.
Hawaii benefits from the nationwide tax exemption for renewable energy. In order to reduce the cost of installation, even more, there is a federal tax credit available. Learn how Hawaii solar tax credits work.
High return on investment
While upgrading to Tesla solar panels on the island can offer a good return on investment and ultimately save you more money, traditional roofs may be less expensive initially.
Tesla solar panels in Hawaii provide energy for your home. Research indicates that converting to these systems will result in energy bill savings sufficient to pay for the initial cost of the systems within ten years.
In other words, Tesla solar panels in Hawaii are a wise investment for homeowners since they pay for themselves over time. Learn about the various types of Hawaii solar company.
Durability
Unlike conventional roofing materials, Tesla roof tiles are incredibly durable. For all-weather protection, these tiles use specialized technology. They have a class 3 impact rating and a wind rating of up to 166 mph, which makes them exceptionally impact resistant.
Making the switch to Tesla solar roof tiles is a wise method to make long-term investments in your house. These roofing options are ideal for homeowners who intend to dwell in their homes for the rest of their life or who wish to greatly raise the value of their properties.
Impressive warranty
Tesla provides an amazing warranty to every new solar tile client because its roof tiles are so strong. This guarantee comes with a number of extra items that help you save money and feel secure in the ability of your tiles to power your house.
A 25-year performance warranty is the first thing offered with Tesla solar tiles. For at least 25 years, the manufacturers of the tiles guarantee a nameplate power capacity of at least 80%. You can file a claim with Tesla to get free repairs if you think the power of your tiles is starting to wane during this time.
Increase your home's value
The fact that Tesla solar tiles boost the value of your home is among the easiest justifications for doing so. Imagine that when looking for a home, you come across a listing that features modern, technologically advanced solar tiles in place of conventional roof tiles. This house should be on the more expensive end of the range, wouldn't you say?