Tesla certified installers on Maui are professional solar panel installers who have the required certifications to install Tesla Powerwall on the island. Pacific Energy is a Tesla certified installer on Maui.
Tesla Powerwall is designed to be installed by professionals who have the certification to do the job. Allowing non-professionals to install your Powerwall on Maui can make you ineligible for the product warranty.
Installing Tesla Powerwall with Pacific Energy is seamless. As a professional Tesla certified installer on Maui, we handle every facet of the process from start to finish. This includes permitting, system design, installation, and financing. Should you install a Tesla Powerwall on Maui?
Tesla Powerwall on Maui is made up of the following:
A 14-kWh lithium-ion battery pack
Liquid thermal control system
An integrated inverter and
Software that smartly transmits electricity when it's required most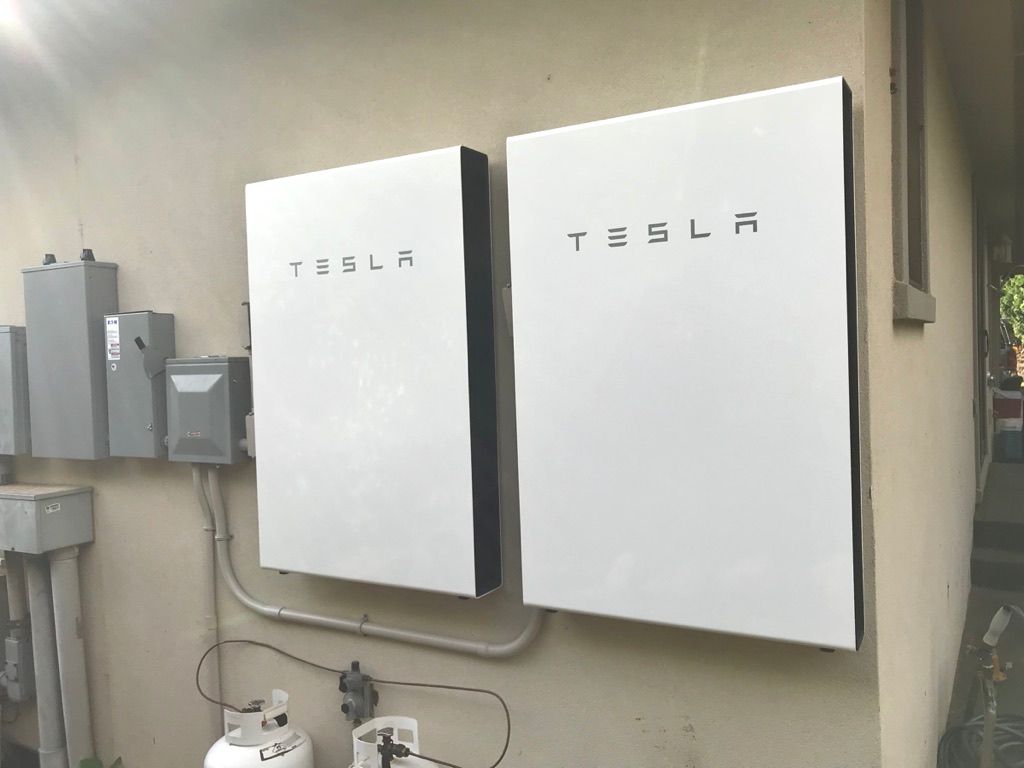 As a Tesla certified installer on Maui, Pacific Energy can mount your Powerwall indoors, outdoors, on the ground, or on the wall. The unit is then connected to the grid to export the surplus energy your solar panel is generating and to make it easier to maximize your ROI.
Why choose a certified Tesla Powerwall installer on Maui?
As a Tesla certified installer on Maui, Pacific Energy can help you customize the right solutions for Powerwall installation in your home or business. We can also connect your Powerwall to your already installed solar panels. We offer the best Powerwall installation service on Maui and our years of experience and strong pedigree on the island make us the right fit for the job.
Why solar systems and Tesla Powerwall are the right solutions
While the previous generations were more concerned about generating the highest amount of energy possible, today we are more concerned about the safety of the environment. fossil fuels are damaging the ozone layer as the CO2 levels across the world are rising rapidly.
In fact, several studies have shown that the amount of waste and damage triggered by using fossil fuels is higher than the amount of energy they are generating. Find out why you shouldn't miss out on Tesla Powerwall installation on Maui.
Even more, the typical battery system many homes and business owners pair with their solar system isn't scalable. More so, their capacity to retain and discharge power cannot be compared with Tesla Powerwall, a state-of-the-art battery system.
Solar energy is the cleanest renewable source of energy on earth. With solar energy, you won't have to bother about damages to the ozone layer or triggering any sort of water, air, or land pollution, etc.
Solar systems don't have any moving parts, it's easier to maintain, and the ROI is worth way more than the initial investment. Homeowners with solar panels on their properties are also eligible for various state and federal government incentives.
Contact a Tesla certified installer on Maui today!
Pacific Energy is a Tesla certified installer on Maui. You can contact us for inquiries to learn more about how to make the most of our services. You can also reach out to us for a free quote to get started. If you're yet to install a solar system, we can help with that too.